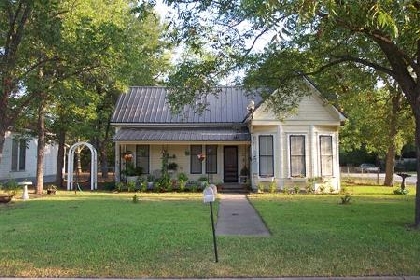 Location and general information
Address:
1930's Arts & Crafts
Marlin
Texas

Bedroom(s): 3
Bathroom(s): 1


Description:
Cozy 3 bedroom, 1 bath on Historic Foster Street.A decorator's dream, with some real character to work with. 1930's style with tall ceilings, hardwood floors. Newer metal roof. Large Pecan Trees and Texas Crape Myrtles.