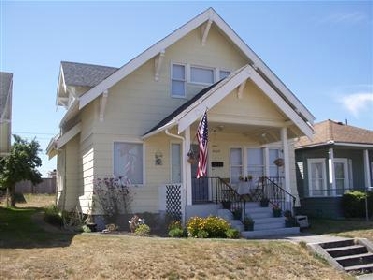 Location and general information
Address:
1915 Craftsman Bungalow
Tacoma
Washington

Bedroom(s): 5
Bathroom(s): 1
Size: 1853m2
MLS: 26121981


Description:
Spacious 5 Bed home, Completely remodeled in 2004. Clean, beautiful, great floor plan. Spacious kitchen. Large fenced back yard. Alley access w/ plenty of room for garage. Upstairs has 3 large bedrooms, one w/ a walk in closet/nursery/or office off of it. Much larger than square footage indicates.